Who and what is DASINU
Who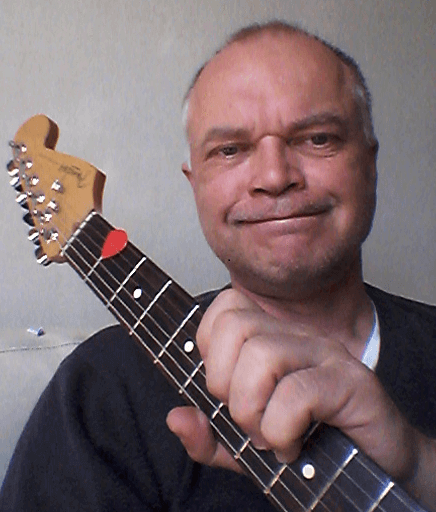 Hans Soeteman guitar, bass, keyboards and everything else that is needed to record music. Dasinu is a one-man-band. Starting at the age of 16 I played in a fast number of bands and played all kinds of music: from hard-rock to cajun music, from jazz to music for weddings and parties. If you are interested in this I suggest you read my Biography. After a period without music I got the urge 'to do it again'. But this time exclusively with my own music. That's why there is DASINU!
What
I consider DASINU as more than a band. It would be great if this could be an open musical project, where other musicians with the same interests can participate in. Afterall in this digital era it is possible to overcome fysical boundaries. Consider this as an invitation: Mail me here, or even better use the contact form.
Guests
In this way a collaboration has been set up with people like bass-virtuoso Jim Casey. Check the GrooveRockFusion website for more information, and read his bio summery on this page. Other guests are my good friend Rob Lokhorst on saxophone, and bass player Philip Platt (Edge of Sanity).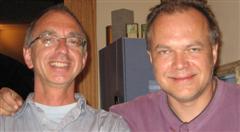 On the left my good friend saxophone player Rob Lokhorst,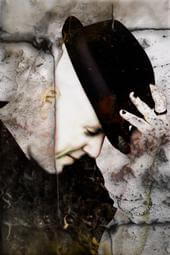 Jim Casey
Jim was named as the first ever pick for Hartke's "Greatest Unsigned Bassist," a huge honor bestowed upon him by Hartke Systems founder Larry Hartke. Much like Jeff Beck, Joe Satriani or Steve Vai, only on BASS, Jim plays his own brand compilation of highly commercial instrumental music he has dubbed "Groove Rock Fusion". The music is as unpretentious as it is accessible. Before MySpace became a void space Jim had over 200,000 plays on the site, combining his profile with Hartke System's - not bad for a bass player! Jim was a member of KLIK, which was Rolling Stone Magazine's "Hottest Unsigned Band". Currently Jim is serving as a consultant for Carolina Ballet. More music is expected in July. His own music is overhere.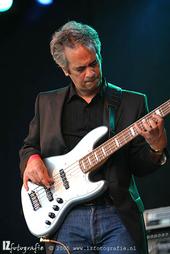 Phillip Platt, of 'Edge of Sanity' fame.